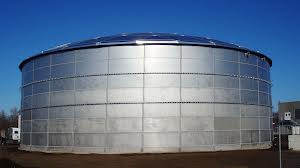 3d-labs provide services for Storage Tanks, 3D-LABS executed by a diligent team of professionals, which is highly skilled and makes use of latest technologies to carry out this service in the most effective manner.
   Our support services cover all aspects of storage tank mechanical and process and thermal design.
   Our Tank Offerings
   * Vertical Tanks Design
   * Cone-Bottom Tanks Design
   * Open-Top Tanks Design
   * Horizontal Tanks Calculations
   * Steel-Lined Vessels Design
   * Non-Standard Tanks & Custom Molded Products
   We provide a wide range of engineering services for Storage Tanks to our clients based not only in India but also in KOREA. In our range of Storage Tanks, we offer Resin Storage Tanks, Transformer Oil Storage Tanks, Wine Storage Tanks, Industrial Liquid Storage Tanks, Chemical Storage Tanks, Petrochemical Tanks and Water Storage Tanks.