Bolted Storage Tanks and Silos Design Services

Welcome to 3D-LABS, your trusted provider of Bolted Storage Tanks and Silos Design services. With our expertise in engineering and design, we specialize in delivering innovative and efficient storage solutions for bulk materials. Our customized designs for bolted storage tanks and silos are meticulously crafted to meet your specific storage requirements, ensuring reliability, durability, and optimal storage capacity. Tailored Storage Solutions: At 3D-LABS, we understand the importance of efficient and reliable storage for bulk materials. Whether you need to store dry bulk goods, liquids, or granular materials, our Bolted Storage Tanks and Silos Design services offer tailored solutions that cater to your specific needs. We collaborate closely with you to understand your storage goals, including factors such as storage capacity, material characteristics, flow properties, and site conditions. By analyzing these factors, we design storage solutions that maximize space utilization while optimizing functionality, ease of use, and durability. Advanced Engineering and Structural Integrity: Our Bolted Storage Tanks and Silos designs prioritize advanced engineering principles and structural integrity. Our team of experienced engineers utilizes cutting-edge design software and simulation tools to ensure the strength, stability, and longevity of our structures. We consider factors such as material weight, environmental loads, seismic activity, and material flow dynamics to design tanks and silos that can withstand demanding conditions while maintaining their structural integrity. With 3D-LABS, you can trust in the reliability and durability of your storage system. High-Quality Materials and Construction: We believe in using only the highest quality materials for our storage designs. Our bolted storage tanks and silos are constructed using premium-grade steel panels that offer exceptional strength, corrosion resistance, and durability. These precision-cut panels are assembled using high-strength bolts and gaskets, ensuring a secure and leak-proof structure. Our construction processes follow strict quality control measures to ensure precise assembly, excellent material compatibility, and a long-lasting storage solution. Efficient Material Handling and Flow: Efficient material handling and flow are essential for optimizing storage operations. Our Bolted Storage Tanks and Silos Design services incorporate features and technologies that prioritize smooth material flow. We analyze factors such as material characteristics, discharge mechanisms, and material flow dynamics to design storage solutions that minimize material degradation, clogging, and bridging. By ensuring efficient material flow, we enhance the overall productivity and operational efficiency of your storage facility. Customization and Flexibility: We understand that every storage project has unique requirements. Our designs offer customization and flexibility to meet your specific needs. Whether you require a storage tank with multiple compartments, specialized discharge mechanisms, or additional safety features, we can accommodate your requirements. Our team works closely with you to understand your specific demands and tailor the design accordingly, providing you with a storage solution that perfectly fits your operation. Conclusion: With 3D-LABS' Bolted Storage Tanks and Silos Design services, you can rely on our expertise to deliver efficient and durable storage solutions for your bulk materials. Our commitment to advanced engineering, high-quality materials, and customer satisfaction ensures that your bolted storage tank or silo meets your specific requirements for reliability, durability, and material handling efficiency. Contact us today to discuss your storage needs and experience the benefits of working with 3D-LABS. Trust us to deliver a superior bolted storage tank and silo design that meets your expectations and supports your bulk storage objectives. 3d-labs provide engineering services for bolted Storage Tanks and silos, since 2003 3D-LABS executed by a diligent team of professionals, which is highly skilled and makes use of latest technologies to carry out this service in the most effective manner. Our support services cover all aspects of storage tank mechanical and process and thermal design, specialized in AWWA,AS2304,API,EN etc.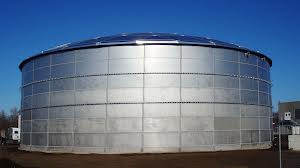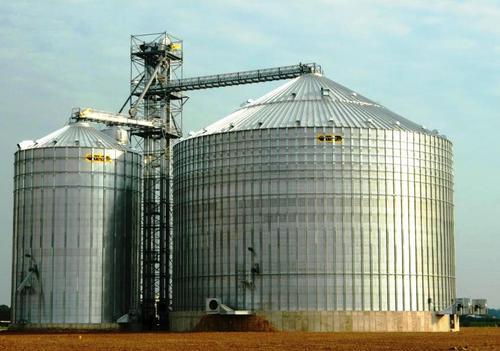 A bolted steel storage tank is composed of rolled steel tank panels that are connected together via bolted
connections to form a vertical cylinder used for the storage of liquid and dry bulk materials. Applications of Bolted Tanks Water Sector: Storage of Drinking or Potable Water, Rural Water Districts, Subdivision/Private Water Systems, Water Storage at Municipality, Fire Protection Systems, Waste Water, Finish Water, Process Water, Disinfection, Filtration and Sludge Storage
Bolted silos are mainly used to store large quantities of various bulk materials, in particular gravel, hardcore, chippings, and non-metallic minerals. The silos are manufactured with standard diameters of 4,647 mm – 12,000 mm. Cone inclinations of 45°, 55°, and 60° are available.
Some completed projects
Zincalume Bolted Storage Tank ForLars Enviro Pvt Ltd, Jaipur
Waste Water Storage Tank ForMorganite Crucible India Ltd,Maharastra
Raw Water Storage Tank For ZydusCadila Research CentreAhmedabad
Gls Tank For Lars Enviro Pvt Ltd,Jaipur
Raw Cum Fire Water Storage TankFor Aker Power Gas Pvt.Ltd, India.
Fire Water Storage Tank For TheRed Sea Developemnt Company,Saudi Arabia.
Fire Water Storage Tank In KuwaitLocation For R P Ltd.India.
Potable Water Storage Tank ForM/S Qatar Kentz W.L.L.
Zincalume Water Storage Tank For L&T, India.
Zincalume Water Storage Tank For Ncc,Hyderabad, India.
Irrigation Water Storage Tank In Saudi Location For R P Ltd. India.
Potable Water Storage Tank In Africe Location For R P Ltd. India.
Maize Stored Flat Bottom Silo For RP Ltd.
Soyabean Stored Flat Bottom SiloFor R P Ltd.
Rice Stored Flat Bottom Silo For R P Ltd..
Animal Pellet Stored Hopper Bottom Silo For R P Ltd