Bolted storage tanks and silos
3d-labs provide engineering services for bolted Storage Tanks and silos, since 2003 3D-LABS executed by a diligent team of professionals, which is highly skilled and makes use of latest technologies to carry out this service in the most effective manner. Our support services cover all aspects of storage tank mechanical and process and thermal design, specialized in AWWA,AS2304,API,EN etc..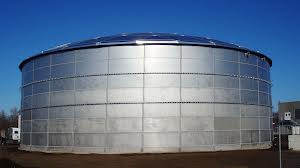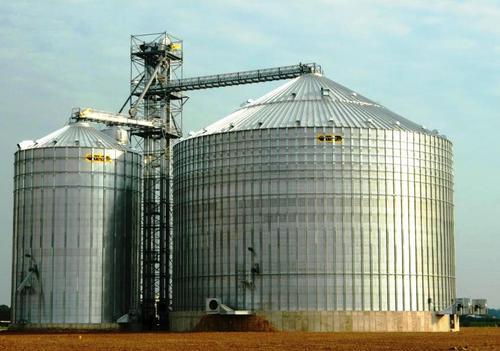 A bolted steel storage tank is composed of rolled steel tank panels that are connected together via bolted
connections to form a vertical cylinder used for the storage of liquid and dry bulk materials. Applications of Bolted Tanks Water Sector: Storage of Drinking or Potable Water, Rural Water Districts, Subdivision/Private Water Systems, Water Storage at Municipality, Fire Protection Systems, Waste Water, Finish Water, Process Water, Disinfection, Filtration and Sludge Storage
Bolted silos are mainly used to store large quantities of various bulk materials, in particular gravel, hardcore, chippings, and non-metallic minerals. The silos are manufactured with standard diameters of 4,647 mm – 12,000 mm. Cone inclinations of 45°, 55°, and 60° are available.
Some completed projects
Zincalume Bolted Storage Tank ForLars Enviro Pvt Ltd, Jaipur
Waste Water Storage Tank ForMorganite Crucible India Ltd,Maharastra
Raw Water Storage Tank For ZydusCadila Research CentreAhmedabad
Gls Tank For Lars Enviro Pvt Ltd,Jaipur
Raw Cum Fire Water Storage TankFor Aker Power Gas Pvt.Ltd, India.
Fire Water Storage Tank For TheRed Sea Developemnt Company,Saudi Arabia.
Fire Water Storage Tank In KuwaitLocation For R P Ltd.India.
Potable Water Storage Tank ForM/S Qatar Kentz W.L.L.
Zincalume Water Storage Tank For L&T, India.
Zincalume Water Storage Tank For Ncc,Hyderabad, India.
Irrigation Water Storage Tank In Saudi Location For R P Ltd. India.
Potable Water Storage Tank In Africe Location For R P Ltd. India.
Maize Stored Flat Bottom Silo For RP Ltd.
Soyabean Stored Flat Bottom SiloFor R P Ltd.
Rice Stored Flat Bottom Silo For R P Ltd..
Animal Pellet Stored Hopper Bottom Silo For R P Ltd